AquaSkinz News Page


Here you will find the latest information pertaining to AquaSkinz products, events, announcments and general happenings.
Check back often to keep track of all the latest AquaSkinz related news.
June 24,2011

Aquaskinz Corp - RECALL

AquaSkinz has issued a mandatory re-call on the standard line large and medium lure bags. If you have a large or medium lure bag bearing the AquaSkinz logo and a "REGISTERED" mark underneath it, these bags have grommets that are not up to our specification or standard. You may have rusting with the grommets. Please contact us for instructions at 1-877-DRYTOPS. We will do everything possible to assist you with this matter. Thank you. AquaSkinz Corporation.
June 2011

Aquaskinz Corp - Online Website

At AquaSkinz we work hard to make your every experience with us a positive one. This is why we have completely revamped our www.aquaskinzonline.com site. We want to provide our valued customers a much friendlier shopping experience. You will find the products you are searching for are easier to find, the site is easier to navigate through and the check out process is seamless and simple. We hope you enjoy your shopping experience. We always encourage you to buy from our dealers first, wherever possible. If our products are not available through them, ask them to carry AquaSkinz Products for you and their other customers. However, if you can't find any of our items at your local retailers or in catalogs, we encourage you to take advantage of our website, which allows you to purchase AquaSkinz products directly. We thank you for loyal support and are always working towards meeting your expectations as a valued customer. Be on the lookout in coming months for even more new and innovative products from the industry leader and let us know how were doing. We are here to help you as best as we can and we appreciate your business and feedback. Come in and check out the new site: www.aquaskinzonline.com Sincerely, The AquaSkinz Team
August 2009

AquaSkinz Elite Hunter Pro Series - Price Reduction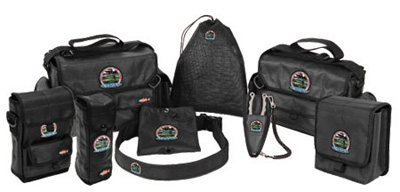 Aquaskinz has been hard at work! Because we are committed to developing the best gear for the market at an affordable price, we have worked diligently for the past 6 months to develop better pricing with long term agreements. We have achieved this without compromising the traits that make this series the best in the market place. The Elite Hunter Pro Series still offers the same great quality. Each piece is meticulously assembled to provide the user with the most durable, most functional, best built gear they can buy or will ever need.


TEAR-AID products are in stock.
We are very excited to announce that Aquaskinz has started to distribute Tear-Aid products. Check out our Accessories page.


Special Thanks
Aquaskinz would like to thank the following companies for their product support to our 360 degree project.
2009 Show Schedule
October 2008

Aquaskinz Corp - New Address

We have moved our head office to a new location!

We are Currently Located at :
275 West Hoffman ave
Lindenhurst, NY 11757
September 2008

AquaSkinz Elite Hunter Pro Series - Coming Soon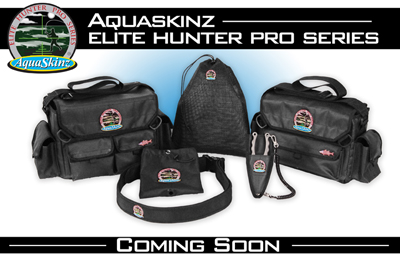 Our brand new AquaSkinz Elite Hunter Pro Series of products will be available for purchase in October. Check out our description pages for more information on the full line of products.


August 2008

AquaSkinz Finger Shield AVAILABLE NOW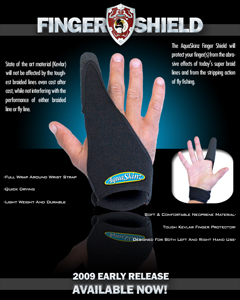 Our New AquaSkinz Finger Shield is Avaliable now as an early 2009 release.


Ask your local dealers or visit our description page for more info.
Get yours TODAY!
July 2008

Ultimate Cargo Bag Promotional Video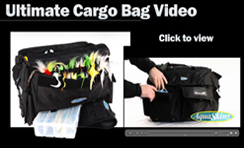 Check out our new Promotional Video for the AquaSkinz Ultimate Cargo Bag! The Ultimate cargo bag is the one and only organizer bag you will need in your car, your boat or for your fishing excursion to far off destinations.


Every square inch of usable space has been maximized for the Ultimate in organization, storage, transport and function. This bag fits our standard inserts to store your lures in, as well as after market plastic boxes to carry all your tackle needs.



June 2008

Bayman Pullover - Wearing and Removal Video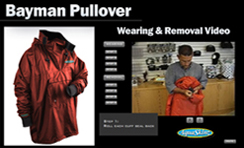 We have put together an instructional video for the proper wearing and removal of our Bayman Pullover Top for your convenience.

These simple easy to understand steps will assure the longevity of your new Top whether it be the Bayman Pullover, Hurricane or Rampage Splash Top.


Please remember to always remove all watches, rings or other sharp metal objects from your wrists and fingers before you wear or remove any of our tops as this will assure that no damage would be done to your cuff seals during the process.
APRIL 2008

NJ Angler Raptor Drytop Review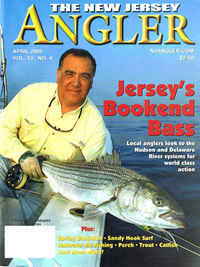 "Looking to stay dry and warm on those bone-soaking beach and jetty excursions or kayak fishing expeditions? Look no further than Aquaskinz. The new Raptor drytop will keep you primed and ready for action in the most extreme environmental conditions...."
"The Raptor is a perfect example of form meeting function, as the folks at AquaSkinz include in all of the little things that make life a little more comfortable for surf aficionados and outdoors enthusiasts alike..."

www.NJangler.com
February 2008


At AquaSkinz we strive for and take pride in making our full product line available to you, our valued customer.

We ask that you try to buy your AquaSkinz gear through a local authorized dealer where possible.

However, if you can't find any of our items at your local retailers or in catalogs, we encourage you to take advantage of our new online store, which allows you to purchase AquaSkinz products directly. We always encourage you to buy from our dealers first. If our products are not available through them, please ask them to carry our product line for you and their other customers.
January 2008

AquaSkinz Rockhopper Penguin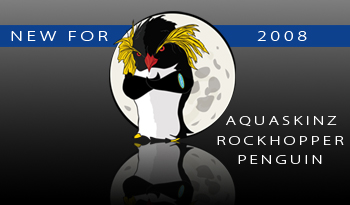 Introducing our new mascot, the Aquaskinz Rockhopper Penguin!
Check out our gallery for new web banners and desktop wallpapers with the Aquaskinz Rockhopper Penguin.